FOREVER Live! 2019: What You Need to Know!
We wrapped up FOREVER Live! 2019 on Saturday night (check out our Day 1 and Day 2 recap videos here), and I don't know about you, but I'm certainly already ready for FOREVER Live! 2020. And speaking of Live! 2020, we have some announcements! Here's the recap of everything you need to know from Live:
FOREVER Audio
FOREVER Storage now includes audio! Preserve life's special sounds, such as voicemails, children's school concerts, recordings, and more. FOREVER offers a permanent digital home that allows you to enjoy all your memories, now and for generations. Listen to your audio files in your FOREVER account on any device, at any time. Start Uploading!
Photo Prints
We listened to YOU! You can now print photos DIRECTLY from your FOREVER Account. Just choose your favorite photos, select your desired size (4x6, 5x7, 8x10, or 11x14), finish (glossy or lustre), and quantity, and order! You can even edit your photos, adjust the crop, change your back printing, and order additional sizes all in one screen!!! This is HUGE. Learn more with these FAQs!
FOREVER Design & Print
FOREVER Print was designed for users who wanted a fast and easy design and print online application. Currently, you can create photo books, canvas prints, cards, calendars, and metal & acrylic panels in just minutes with FOREVER Print. However, we understand the name "FOREVER Print" is often confusing.

Introducing... FOREVER Design & Print! Stay tuned in the coming months for not just a new name, but also new themes, new product size, upgrades, and more!
Naming Enhancements
Now, you have control over how your files, albums, and more are named in your FOREVER account. For example:
"McDonald" will no longer become "MC Donald"

"O'brien" will no longer become "O'Brien"

"2019-08-01 FOREVER LIVE" will no longer become "2019 08 01 Forever Live"

"USA" will no longer become "Usa"
At FOREVER, you name your memories the way you want. Check it out!

What We Did!
One of the best parts of Live! (I think we can all agree) is the FOREVER Family we get to spend it with. Whether you were lounging by the pool at the fabulous M Resort, attending the "All Night Digital Crop," seeing an off-site show in Vegas, or dancing the night away at the All That Glitters Gala, we know that Live! 2019 was one for the (photo)-books. We'll see you in 2020!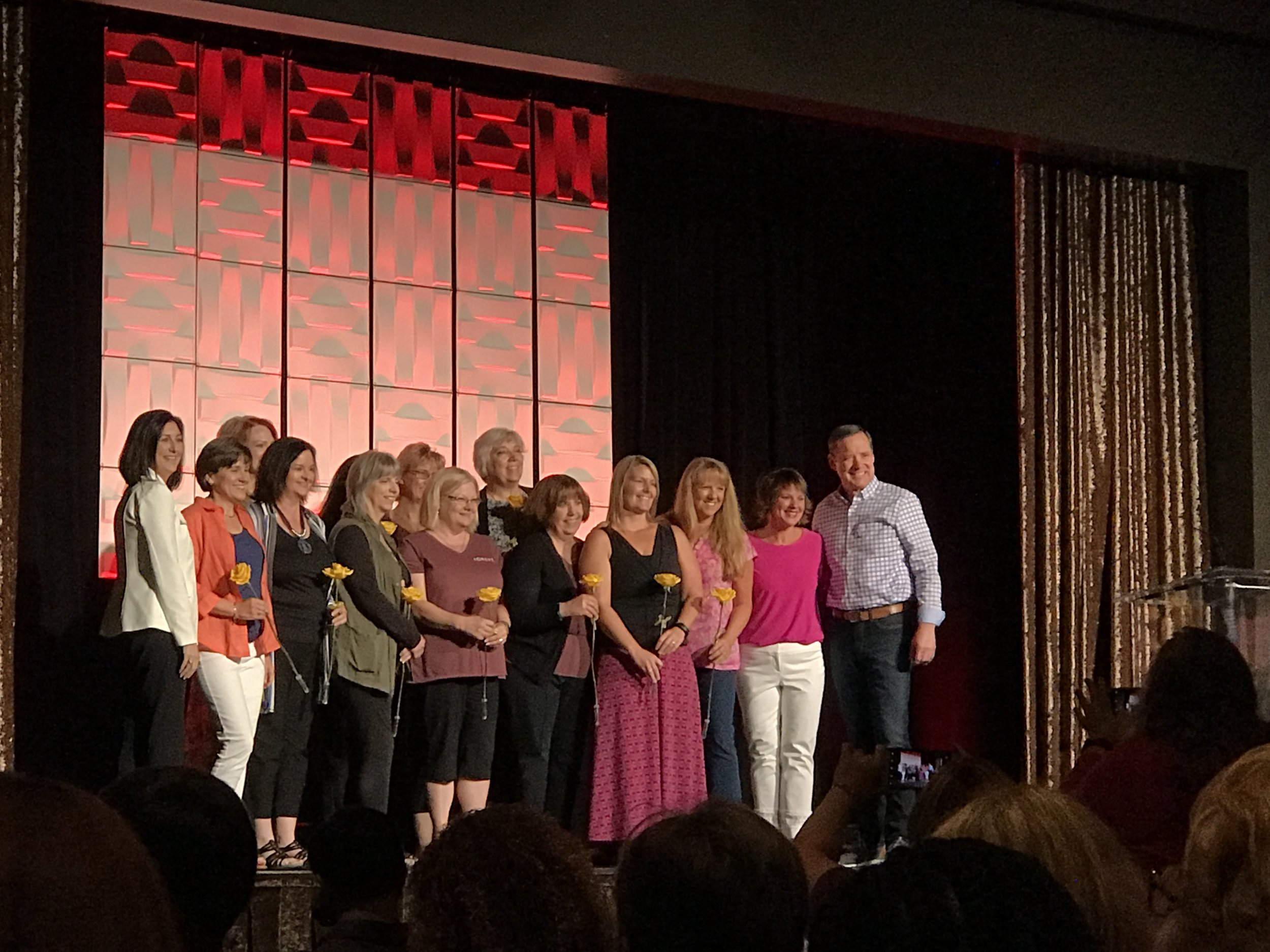 And speaking of 2020…
FOREVER Live! 2020: Orlando, Florida!
Join us for our biggest event of 2020: FOREVER Live! Hundreds of FOREVER Ambassadors, Club Members, and clients will gather from all over the world to save, organize, and share their memories together. 2020 may be our most magical year yet! We'll be hosting in Orlando, Florida! Learn More!
pixels2Pages 10th Birthday Party!
pixels2Pages is celebrating 10 years of magic! Since April 2010, the pixels2Pages Team has provided training and support for users of Artisan digital scrapbooking software and Historian memory-keeping software. This year, we're hosting an in-person Birthday Party for p2P in Houston, TX. The party has already sold out - wow! Don't worry, though - we're hosting a virtual crop as well. More details to come.